Different support solutions for established coaches
This is support for established coaches so what do I mean by an established coach?
It's probably self explanatory but for the purposes of this page an established coach is if you are:

Already working with clients?
This will probably be in a self-employed context with your own coaching practice. However if you are an experienced coach and been working in employment doing that then by all means use this section if it feels a better fit for your situation.

Want to take your work to "the next level?
What "next level" means will vary from coach to coach. For you that may be about increasing income and/or clients. It may be about expanding your work adding other packages or methods of working. It could be something else entirely..
Our coaching will be dictated by where you are at any given time and will progress at the rate and speed that's right for you. You get to choose what we focus on in each session. This is not work that focuses upon chasing the "latest trend" but about finding answers that are unique to you.
During our work together often our conversations focus on two different aspects.
The bit that concentrates upon visible and measurable results and performance
The impact of what's going on inside our heads
These sessions are ideal for those who are either not ready to commit to regular coaching and just want a one-off session. It's also great for those whose circumstances currently prevent getting support that fits into a regular schedule.
Click here for full details, including how to schedule.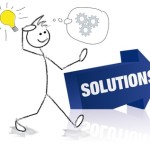 In this call we'll be laser-focused on 1 thing, and 1 thing only: You becoming the coach you want to be.
You get my expertise, loving strong coaching AND specific action steps to move you forward quickly. Together, we'll …

Create a crystal-clear vision of exactly what being a coach means for you and how it fits with your business and lifestyle goals.

Identify exactly what's been holding you back from taking that next step with your coaching

Create an action plan so that you know the next step you have to take with your coaching.
Click Here for full details and to book your Going Further With Your Coaching Discovery Session 
Bespoke Package
If you are clear about the support that you would like and it does not fit into the above solutions then lets set up a time to talk about what you want. Click here to schedule a time to talk.